We are just back from our week revisiting The Gambia with friends and family.  We were busy, so busy; we were making new contacts, buying resources for our African Locality Packs (see www.primary-school-resources.com), developing new opportunities for the primary teachers on our CPD courses and developing our Gambian  Reading Scheme and not the least completing our 10 Gambian challenges set by children from a primary school in Northfield.
One of the challenges the children set us was for us to find out for them what plastic kettles are used for, because, on the face of it, they are as much use as a chocolate teapot.  Indeed we discovered for the children the main use, which was for people to use for washing (i.e. ritual ablutions) before praying in the mosque.  We filmed our guides doing this and found many other uses, including cleanliness in the latrines, for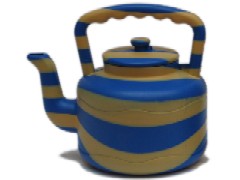 watering plants and for drinking water.  These kettles appear to be manufactured from recycled plastics in Senegal.     Much to the consternation of the customs officers at Gatwick we brought back 84 of these colourful kettles!
The photograph shows Pam with a group of teachers from Tallingding Lower Basic School organised by the cluster monitor Mr F Jarju (in blue on the right).  In the Gambian educational system a lower basic school is the first government school that children go to at the age of 7 and stay until they are 14.  On entry the children are expected to speak English, to follow the school rules and to work hard.  This school has some 2900 children in two shifts per day! (in its annexe across the road there are another 1750!).  Gambian teachers work very hard.
This was a focus group set up to help us consider the  reading needs of their children. Bantaba means meeting place or place for discussion.  These teachers have agreed to help pilot some reading books suitable for their children drafted by us but 'corrected' and improved by the group.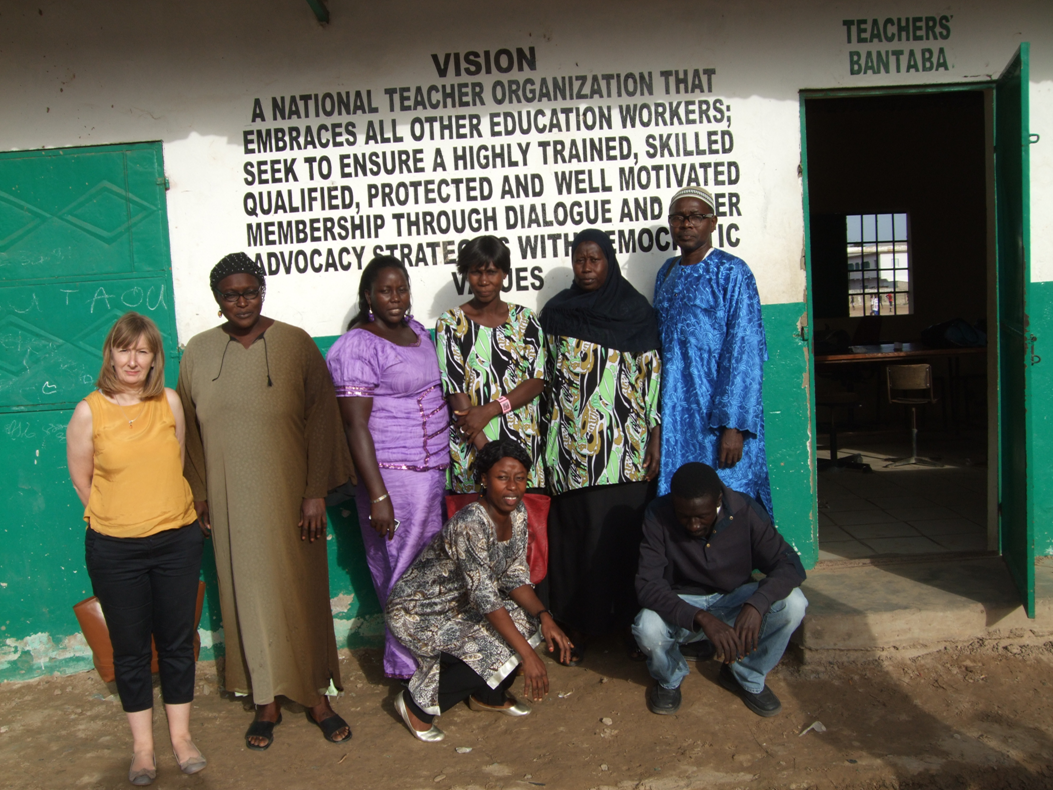 We spent time in the compound of Fatou, our agent, and the first time visitors in the group learnt how to tie and dye indeed the teacher, Musa, was very fierce with his TIE and DYE! They also went to the market with Fatou's sister-in-law, Nene, and learnt how to bargain and barter for fish and vegetables and then they helped prepare a feast of of fish benechin, which we ate sitting on the ground with our hands.  There is a real skill in eating with your left hand, a skill that none of the visitors mastered!
There is much more to report, meeting the head of English at The Gambia College, exploring new venues and schools, croccodiles and baboons and even my incarceration (for 15 mins) at Gatwick Border Control, but more of this after Christmas.  Season's greeting to all readers.  Des