Sorry we have not blogged for a couple of months….but it's good to be back now!
We wanted to update you on all the latest happenings and bring you up to speed with everything that has been going on.
Award winning, excellent value for money geography resources!
We have been mainly focusing on our Key to the National Curriculum Keys. Most notably (and in case you did not already know), we were absolutely thrilled to be announced as Teach Primary's Resource Award winners in the Geography section at the beginning of October. It has been amazing to receive such an accolade that was voted for by an expert judging panel who looked at suitability, originality, educational impact, value for money and accessibility.
Our Keys were also picked out by them as one of the top 33 primary products that are worth the money!  We welcome that kind of recognition as it highlights exactly what we were trying to achieve with our educational resources. If you are tight on budget and time, the Keys can really help to bring geography lessons to life whilst at the same time being in line with the new emphasis on the broad curriculum and of course compliant with the National Curriculum for KS1 and KS2.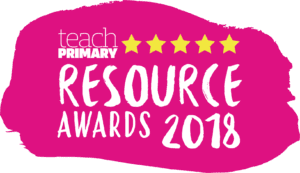 New microsite for our Keys!
Another exciting development for us was at the end of September we launched our brand new Key microsite which celebrates everything about our Keys. We wanted to have a stand alone site that focuses solely on the Keys. Check it out for more in depth descriptions, more free resources to download, testimonials, and who we are working with.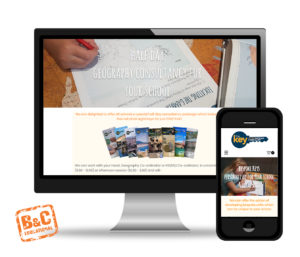 Out and about
This Autumn term we have been to some 10 primary schools delivering our consultancy visits, met with 16 trainee primary teachers at Hales Valley Teaching School, and attended two Head Teacher conferences. The later was particularly relevant as Lorna Fitzjohn Ofsted's regional director for the West Midlands spoke about their new 2019 framework.
We had a number of Head Teachers approach us after her talk and feedback suggested that our Key's would fit in well to the new framework. (Watch out for our next blog post where we will breakdown the new framework and give our views on it.)
After taking a well earned rest at the end of October (Pam to Italy and Des to Canada) we're looking forward to what the remainder of 2018 has in store! Catch up again soon.